ABOUT
A small introduction about my self
Suki Pardesi
A passionate and creative Consultant
Suki Pardesi is a passionate and creative Consultant and has extensive experience of the music and entertainment industry. Her adventures have taken her from London to Los Angeles and New York. She recently settled in Liverpool the city steeped in musical history and set up Celebtronic International Promotions.
Her career began at top PR agency Rogers & Cowan as an Account Executive and she worked on several media campaigns for legendary artists David Bowie, Paul McCartney, Elton John, Rod Stewart, Barry Manilow and the first global charity concert "Live Aid".
In partnership with Stiletto U.S Music Management she set up a London office representing Barry Manilow. At Sky Television as a Senior Press Officer she was responsible for talent and programme publicity across the entertainment network Sky One and introduced Satellite TV to the youth market with programmes such as"The Simpsons".
To expand her horizons she decided to grab an opportunity to work in the USA. She was hired by Left Bank Music Management in Los Angeles and then relocated to New York where she was headhunted by leading PR agents DKA Associates.
After 18 months she returned to the UK and secured a role at Sony Music International where she spent 4 years as an International Promotion Manager. Gaining extensive experience of all aspects of the music industry and the international market place, she managed media activity for several Sony Artists across 22 European cities and travelled with them to ensure successful delivery. These Artists included Destiny's Child/Beyonce, Will Smith, Aerosmith, Bob Dylan, James Taylor, Ricky Martin, Fiona Apple, Adam Cohen and many others. Whilst managing their promotional activities she developed excellent relationships with them and gained an insight into their fascinating lives. Earning their trust she entered the inner sanctum of their celebrity worlds and secured herself some high value connections on a global scale.
Her international experience includes managing media for Artists at European Music TV shows and Festivals, MTV Awards, Midem and Cannes Film Festival.
She devotes a portion of her time to charity projects involving young children and is an advocate of entrepreneurship, which allows her to network and share knowledge with other business owners in various fields. She also enjoys public speaking at local schools giving young people an insight into PR and encouraging the entrepreneurial spirit. At the prestigious Royal Northern College of Music in Manchester she mentors students on the Pop Music Degree course and relishes supporting emerging Artists.http://www.rncm.ac.uk
view my work
ABOUT ANYTHING
FACTS
Territories - experience of

Projects Completed

Years of experience
WHAT WE DO
SERVICES
Artist Development campaigns
Events Management
Events can often complement a PR campaign or be the catalyst for publicity exposure and our team has experience of managing small to large scale projects. These include glittering Awards shows, press conferences, charity balls, fashion shows, live music performances and open air music festivals. We work closely with clients to guarantee the success of an event and take care of all requirements. These include writing copy/press releases, securing caterers, attracting celebrities and other VIP's , creating gift bags, photographers, florists, music, invitations, as well as devising opportunities to attract media interest.
On tour promotion
Touring is a crucial part of being a musician and managing media in these situations requires an understanding of the way in which journalists work. For established or new artists it is important to build relationships with the media and we have an in-depth understanding of tour promotion. We can develop promotional campaigns around the Artists schedule and manage the delivery. In addition to knowing how to creatively build an image, a story and a brand. Our team have extensive experience of media in the UK and the International market place.
International Promotion
We understand how to work with media and create newsworthy stories to secure you press coverage. Great publicity can make all the difference with a budding or even a flourishing client. It can set the tone of success for a great project, bring a career to the forefront and it is a key ingredient for the success of any endeavor in the entertainment business. What publicity can do for you: Securing sponsors through national media exposure in print, radio and television. Go to case studies page Jen Hunter for example. Increasing customer/consumer participation through targeted media campaign. Go to case studies page Your Big Year for example. Securing funding by developing a strategy for a youth initiative and creating effective partnerships and collaborations. Go to case studies page You're the Voice for example. What we can offer : Manage all media requirements for new music releases, launch of products or events Promotion of all live performances, events, fashions shows, charity fundraisers. On tour promotional activity for musicians across UK and Europe Optimise/create sponsorship relationships through media relations Develop creative strategies to build a successful career. As a musician we can assist you in your relationship with record labels and their methods. Our live music experience can guide you in your negotiations with music promoters. With extensive contacts we can secure sponsorship contracts with known brands in the retail fashion industry.
Clients
We have worked with
CANADA'S MULTI-PLATINUM SELLING
 "MARIANAS TRENCH" ANNOUNCE THEIR FIRST EVER HEADLINING UK & EUROPEAN TOUR
NEW SINGLE 'WHO DO YOU LOVE' OUT 7 SEPTEMBER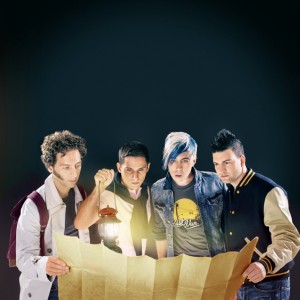 Marianas Trench have announced their first ever headlining tour in the UK and Europe, "Marianas Trench's European Vacation". The tour kicks off on September 30th in Glasgow, Scotland, followed by European date. The Vancouver, BC-based four piece have impressive social media numbers and have secured fans from across the world, with some of the forthcoming shows already selling out. Twitter followers are 202,000, Facebook Fans622,987, Youtube Views 64,050,512, and YouTube Subscribers 186,989.
Introducing a new International artist "Emin" to the European marketplace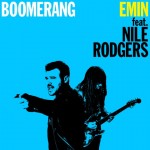 Celebtronic PR had a very productive and successful year introducing a new International artist "Emin" to the European marketplace. Emin had a great year with the release of his third single from his recent album More Amor. The single entitled " Boomerang "featured Nile Rodgers and was playlisted on BBC Radio 2 and across several stations in the UK and Europe. The first ever Russian artist to crossover into the International music scene. The track also entered the U.S Billboard dance chart at #10.
Aerosmith - "Nine Lives" Tour
Tour Promotion, managed all media requests at European concert dates, in addition to managing media promotion itinerary for the band.
David Bowie
Managed logistics and planning of International Press Conference at Claridges in London.
Bob Dylan
Managed backstage VIP meet and greets at European concert dates and supervised meet and greets for competition winners.
James Taylor
Managed European promotional activity including live TV performances
Ricky Martin "Livin' La Vida" Tour
European Promotional Tour. Managed all media requests across European tour dates for Latin American superstar and worldwide CD launch in San Remo, Italy. In addition managed live TV and Radio performances across European cities. Culminating in No 1 singles in the UK, Europe and the USA.
Barry Manilow
UK media management to support concerts across the UK. In addition to supervising media activity across European concerts and for United Nations Ambassador launch in Vienna, Austria. Research and development for UK fundraiser for The Manilow Hope Foundation
Live Aid
Managed worldwide media activity for greatest charity concert of all time! Including all on site logistics for global media.
David Lynch Foundation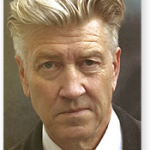 DLF Music brings together the world's top and emerging recording artists to record tracks for a CD and support the works of the David Lynch Foundation's stress-reducing, meditation-based educational programs. Featured artists included: Arrested Development, Au Revoir Simone, Ben Folds, Peter Gabriel, Mary Hopkin, Moby, Maroon 5, Neon Trees, Ozomatli, Heather Nova, Iggy Pop, Carmen Rizzo, Salman Ahmad, Slightly Stoopid, Dave Stewart, Andy Summers and Tom Waits. All profits will benefit DLF's educational outreach programs — all based on the theme, "Change Begins Within."
The David Lynch Foundation (DLF) is a non-profit educational organization which was established in July 2005 to ensure that anyone at-risk for traumatic stress can learn Transcendental Meditation. In the U.S.A over the past five years, over 150,000 inner-city youth, war veterans with post-traumatic stress disorder, homeless adults and children, Native Americans, and inmates and guards in maximum security prisons have learned to meditate. Research on meditating students has found that the technique increases grades and improves test scores, boosts graduation rates while reducing stress, depression, anxiety, dropouts, suspensions, and expulsions.
Menace - Record producer/musician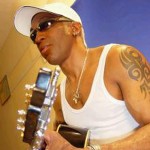 Menace, famous musician and producer born in Detroit is an experienced producer who has already collaborated with huge names such as Corrine Bailey Rae, Madonna, Whitney Houston, Prince, LaToya Jackson, Nea Callard, Mara Sanchez, Natalia Kills, Billy Joel and many more. 
Jen Hunter - Fashion Model/TV Personality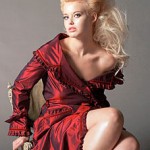 Funny, articulate and intelligent 24 year old Jen Hunter is an impressive and quite stunning 6ft 5" in heels. She is destined for big things. Jen has first hand knowledge of the television industry as a participant in a reality TV show. She made a name for herself as the public voted her as the winner in the C5 series "Make Me A Supermodel". The judges felt that her size 12 figure would be a disadvantage in the Modelling industry and because of her attitude and character she became the darling of the media and public alike, with coverage in several magazines and newspapers. Jen participated in a Schools Initiative where she visited Schools to talk to teenagers about the Fashion industry and how you don't have to starve yourself to be successful. BBC Radio 1 enlisted her help during their "body image" week as a roving reporter in Nottingham where she questioned teenagers about fashion and their bodies. This reached 3 million listeners.
"Style File " Inter-active Fashion website
Launch of an on-line Fashion website" giving women the chance to find their own style and offering style tips. The objective of the campaign was to raise awareness of the website and the female creator/entrepreneur Sarah Bevan-Fischer. 
Cape London Model Management

Cape London is an exclusive model agent for a select group of premier fashion and commercial models around the world. They are based in London and work with male and female models and partner agencies around the globe, including Cape Town, Miami, Milan, New York and Paris.
"Your Big Year" -Global Enterprise on-line competition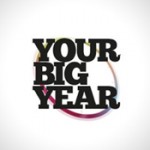 "Your Big Year" -Global Enterprise on-line competition was devised by specialist travel agency Smaller Earth to promote enterprise, with the chance to win a trip around the world for 2 winners. Entrants from across the world took part in the competition and 22 finalists were selected to participate in dragons den style challenges in Liverpool.
You're the Voice -Anti-guns, gangs and knives initiative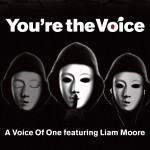 "You're The Voice" - Anti-guns, gangs and knives campaign was aimed at young children.
350 children and young people from the deprived backstreets of Croxteth and Norris Green in Liverpool are delivering a message of hope to the country. The choir of 5-17yr olds, known as "A Voice Of One" united their communities through the power of music and recorded the CD as an anti- gun, gang and knife crime message.The creation of this choir is part of a "grass roots" project that has engaged 6,000 pupils through school assemblies and workshops. Pupils from Primary and Secondary schools were brought together to record the CD in a symbolic joining of the community. The lyrics of the song communicate the message that together young people can find their voice and use it. This was an opportunity for the community to unite against the violence often associated with their areas. Through this song and their voices the campaign empowered and engaged children and young people to stand up against guns, knives and gang culture and become positive role models in their communities. The programme promotes positive citizenship, social justice and community cohesion through workshops in poetry, music, photography, performing arts, writing, sport, leisure and diversionary activities.
MissDorothy.com - Child Safety Initiative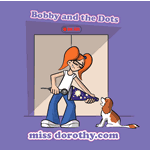 CD release to raise awareness about child internet safety issues to raise money for the Kids Taskforce Charity. 
CD release of Miss Dorothy.com to raise awareness about child internet safety issues and to raise money for the Kids Taskforce Charity. 'missdorothy.com' is a freckle-faced tomboy who is the mascot for the charity. There are over 20,000 children who visit her site each day to read her diary ! Under the banner of the Kids Taskforce, the missdorothy.com website and their Learning programmes are endorsed by the government, leading safety agencies and the Nelson Mandela Children's Fund (UK).
Songwriter David Martin, who also wrote the Barry Manilow hit 'Can't Smile Without You', was inspired to write the song after hearing about the work of missdorothy.com. The programme is currently being taught in many schools around the country and more are being encouraged to use it. Vocals were recorded by St Andrew's school choir and the single was released to raise funds to help the Kids Taskforce charity
"Don't Let Us Down Mr Brown" CD release to raise awareness of the closure of nursing homes across the UK.
Songwriter David Martin penned this song to highlight the issue of many nursing homes closing across the UK due to Government imposing strict regulations on local Councils.
Scientiam Star Awards - Everton Football Ground - 2012

Your Big Year Awards Ceremony - Liverpool Town Hall - 2011

Your Big Year winners Launch - Houses of Parliament -2011

Your Big Year Leaders of Liverpool Launch - Sefton Palm House - 2011

You're The Voice CD release launch - Liverpool Playhouse - 2010

You're The Voice Live Performances Everton, LFC Anfield, Echo Arena -2010

You're The Voice Music Festival - Williamson Square -2010
Case Studies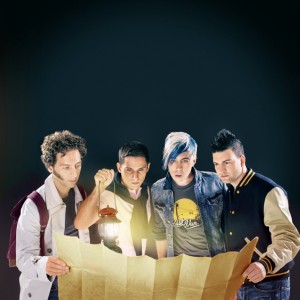 MARIANAS TRENCH
Multi-platinum Canadian Pop/Rock band "Marianas Trench" undertake first ever UK & European tour 30th Sept-13 Oct 2016,  "Marianas Trench's European Vacation".  The Vancouver, BC-based four piece have impressive social media numbers and have secured fans from across the world, with some of the forthcoming shows already selling out. Twitter followers are 202,000, Facebook Fans 622,987,Youtube Views 64,050,512, and YouTube Subscribers 186,989.
Campaign was for Print & Online Promotion around the tour dates.
SAY ABOUT ME
TESTIMONIALS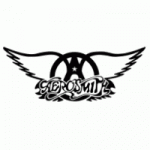 "Suki is always such a pleasure to work with. Creative, smart and extremely hard working."
Wendy Laister, CEO, Magus Entertainment - (ex-Manager Aerosmith)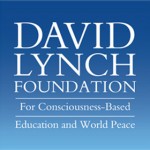 "Dear Suki, with the launch of the David Lynch Foundation Music "Download for Good" compilation we wish to take this opportunity to say thank you, thank you, and thank you again from all of us at the David Lynch Foundation.This has been a big undertaking and we are so grateful to you for the part you have played with UK and EU promotion. You have shown such kindness, generosity, talent and goodwill in support of the work of the Foundation."
Bob Roth, Chris and Julia Busch - On behalf of David and the entire David Lynch Foundation team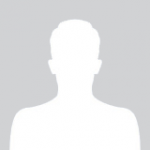 "Suki has worked tirelessly in her role as both member and Chair of the School PA to support, co-ordinate, plan and creatively direct a huge range of events. Her strong ability to encourage and draw people to be involved in these voluntary tasks is testament to her and is no easy task. The results of her effort has been the creation and further expansion of 'community in action' providing thousands of pounds to support the financial resources available to the school supporting the education of the children. She is a faithful champion of our school and an individual who has chosen to take part in making a difference"
Richard Vaughan - Ex -Headteacher St. Bridget's Primary School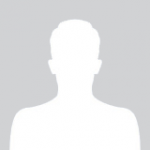 "Having seen first hand the energy, creativity and commitment with which Suki ran the PR and media coverage for the first Your Big Year competition, I wholeheartedly recommend her. What really impressed me about Suki is that she was the person who actually picked up the phone to the Kauffman Foundation in the U.S and suggested they bring the Global Entrepreneurship Congress to Liverpool in 2012! So, if you want someone full of ideas, an amazing list of contacts and the drive to make sure you succeed I suggest you call her..."
John Ramsden - Ex-Head of Communications Liverpool City Council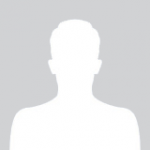 "Voice in the City would like to thank Suki for all her hard work and for her knowledge, experience, professionalism and dedication towards our launch of "You're The Voice". Suki took the Project to a level where she made the impossible become possible"
Liam Moore - Voice in The City Director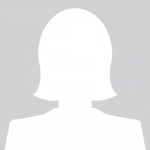 "I can commend Suki Pardesi-Barker for her hugely effective and intelligent approach to PR. She supported my brand 'Stylefile' with true professionalism and gained some spectacular results. She transformed my nascent business to one that garnered headlines in local and regional press"
Sarah Bevan-Fischer - Style File