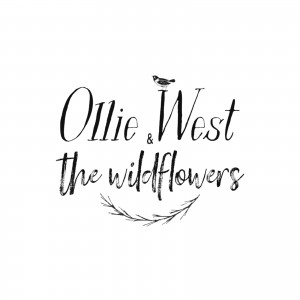 BIOGRAPHY
Scala Radio Angellica Bell "Young Musician of the Week" This week we all hail Ollie West and his band. So atmospheric, fabulous young talent"
Ear To The Ground – "There's nothing like this in the world; you have to hear it!"
TalkRADIO – Presenter James Whale -"Absolutely excellent – brilliant pianist/lyricist" 
"I was really impressed with your stuff; you quite clearly have huge and very individual talent" – Neil McCormick- Daily Telegraph chief pop and rock music critic.
This is what critics are saying about the music of 22 year old singer songwriter and pianist Ollie West. Having grown up surrounded by the music of Billy Joel, Bruce Hornsby and The Beatles there's little surprise that the music harks back to the golden songwriting era of the 1970's. He met his bandmates "The Wildflowers" at the RNCM with Ollie on keyboards, Ashley Garrod on Bass, Pete Leaver on Drums and James Cooke on Guitar. The band ranges from a 4 – 14 piece ensemble – a plethora of classically trained musicians who create an instantly recognizable sound. What makes this band unique is Ollie's nod to the impressionists Debussy and Ravel through his harmonic language and orchestration. The folk hinges that aren't far off from John Martyn, Glen Hansard and Joni Mitchell, as well as influences from Jazz, Rock and Prog where you'll even find yourself spotting Steven Wilson, Pink Floyd, Jamie Cullum and Elbow to name a few. Very rarely do you find an artist with such an eclectic set of musical influences who manages to bring elements of all these genres into their music, but along with his band Ollie West manages to do this seamlessly.
On January 2020 the band released a double A-sided single 'Home' and 'Thank You and Goodbye' as The Ollie West Band. It was taken from their debut album "Time Stood Still" released on Northern Quarter Records. Ollie and his band were invited to in studio sessions at several BBC Radio stations and Scala Radio. "Home" is about finding solace, comfort and the feeling of belonging with another person. It takes the ensemble further into genre blending territory as it draws influences from the impressionist composers Debussy and Ravel, using elements of the iconic impressionist sound and incorporating it into a popular music setting. 'Thank You and Goodbye' was inspired following the death of a close friend when Ollie was struggling with the idea of mortality and so he wrote about a character who was coming to the end of their life and reflecting on their past.
In 2016 Ollie enrolled at the Royal Northern College of Music in Manchester, having always been a keen composer of classical music, he took the influences from the wealth of classical and pop talent around him and started to incorporate this into his own music. He released his critically acclaimed single "So Far Away" in May 2016. A year later Ollie and his band were given the unique opportunity of a support slot at the Royal Northern College of Music Theatre where they performed an orchestral show with a 24-piece line up; not a small feat for then 19-year-old Ollie West, who wrote, arranged and organised the show. A live album was released in Aug 2017 from this show. Since then, the band have been touring as an 8 piece with their full time string quartet, who have become an integral part of their sound. They took to the road throughout 2018 to promote their debut EP "We Watch the World Turning".
Their debut album "Time Stood Still" was released in April 2019 and found them collaborating with some world class musicians. It included American singer-songwriter Dean Friedman, who shot to fame in the 1970's with hits including 'Lucky Stars', 'Lydia' and 'Ariel'. A chance email to Dean from Ollie led to a 2 hour recording session with him at the Royal Northern College of Music for the single "Richard & Sophie". Drawing influences from the 70's songwriting greats including Steely Dan and Billy Joel the album also featured renowned trumpet player Bryan Corbett, who has performed with the likes of The Brand New Heavies, Ben. E. King and Alesha Dixon. The album and 16 date UK tour were all self financed and managed by Ollie.
The band have been hard at work behind the scenes preparing for a rebrand under their new name, Ollie West & The Wildflowers and work has also begun on the recording for their next album. This is set for release in Autumn 2020 followed by a UK tour. The new album entitled "Pour Like Honey" focuses on mental health; a topic that is finally starting to be talked about in the music industry and mainstream media. It talks about the Artist's own battles with anxiety, lost love and most importantly getting better on the other side.
In February 2020 Ollie was named "Young Artist of the Week" by national Scala Radio and was invited to perform his own instrumental composition of his track "Home" and in addition to his own arrangement of 2nd mvt of Beethoven's Pathetique! (In celebration of Beethoven's 250th birthday).
Ollie's artistic talents also include painting and poetry designing the artwork for the "Time Stood Still" album and their forthcoming album.
Link to video for HOME https://youtu.be/O7QLr1nn1bM Link to album Time Stood Still https://open.spotify.com/album/6mNtm1wwBrNOfLdOxGfEVz?si=63OtC977SWK9-M4cegsCuQ
In Your Eyes – Aug 2017 – Live RNCM Session Orchestra performance -written, arranged and produced the show at 19 years old!
Say No More – Aug 2017
BBC Radio Kent – Presenter Jon Holmes

 

"

Excellent stuff, superb"
BBC Radio Oxford – Presenter Lilly Mitchell  "Good for the soul, properly beautiful - a real gift for composing, inheriting Mancunian musical crown from Elbow"
Dean Friedman "The tracks of Ollie West and his band are excellent examples of pop/fusion; sophisticated changes, literate lyrics layered upon a fine groove"
ADDITIONAL INFO
Musical Influences: Billy Joel, Jamie Cullum, Elbow, Bruce Hornsby
Achievements: As a keyboard player, Ollie himself has performed with internationally renowned artists including New Order, Bill Laurance and Joe Duddell, recorded music for ITV's acclaimed show "Cold Feet". He is also an Ambassador for the Pop Music Department at the Royal Northern College of Music in Manchester.
Goals: To make next tour even bigger than last! We are forming our own orchestra this year and we massively want them to be a part of our identity and image.
Hobbies, Loves,
Loves good food. His artistic talents also include painting and poetry designing the artwork for the "Time Stood Still" album and their forthcoming album.
For further information contact:
Suki Pardesi @ Celebtronic Artist Development on 07710 360913
Matt Gregory @ Matt Gregory Management on 07774 267105
https://www.olliewest.com




https://www.facebook.com/olliewestmusic/




https://www.youtube.com/user/olliewestmusic




https://twitter.com/itsolliewest


https://www.instagram.com/p/B57piTkgZfR/